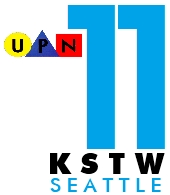 KSTW is a television station serving the Seattle, Washington media market. It was owned by Viacom Corporation, and was a part of The United Paramount Network. It broadcasts its digital signal on VHF channel 11. It is licensed to Tacoma, and its transmitter is located in Seattle.
Many years ago back in the early 1990's it aired a number of shows starting around 9:00AM on Sundays that were action cartoons. The schedule was slightly different from other UPN stations. It seems that each UPN affiliate station had their own schedule and sets of cartoons they aired. I don't remember the exact times, but a number of the shows (not in any specific order) for KSTW (UPN-11 in Seattle) were:
King Arthur and the Knights of Justice
Double Dragon
Iron Man
The Incredible Hulk
Fantastic 4
Ad blocker interference detected!
Wikia is a free-to-use site that makes money from advertising. We have a modified experience for viewers using ad blockers

Wikia is not accessible if you've made further modifications. Remove the custom ad blocker rule(s) and the page will load as expected.