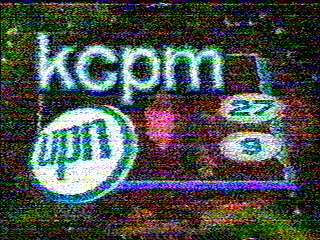 KCPM was a former UPN affiliate television station located in Grand Forks, North Dakota. It broadcasts on UHF channel 27. KCPM also has a sales office located in Fargo, North Dakota. KCPM also rebroadcasts on low-power station KVNJ-LP, channel 33, in Fargo. KCPM and KVNJ-LP are owned by Guaranteed Impressions Group (G.I.G.), known on-air as Central Plains Media. KCPM is offered on cable channel 9 in Grand Forks and most other areas of the market. It can be seen on CableOne cable channel 9 in the Fargo-Moorhead area. The station can be seen on Midcontinent cable channel 3 in the Fargo-Moorhead area.
Ad blocker interference detected!
Wikia is a free-to-use site that makes money from advertising. We have a modified experience for viewers using ad blockers

Wikia is not accessible if you've made further modifications. Remove the custom ad blocker rule(s) and the page will load as expected.